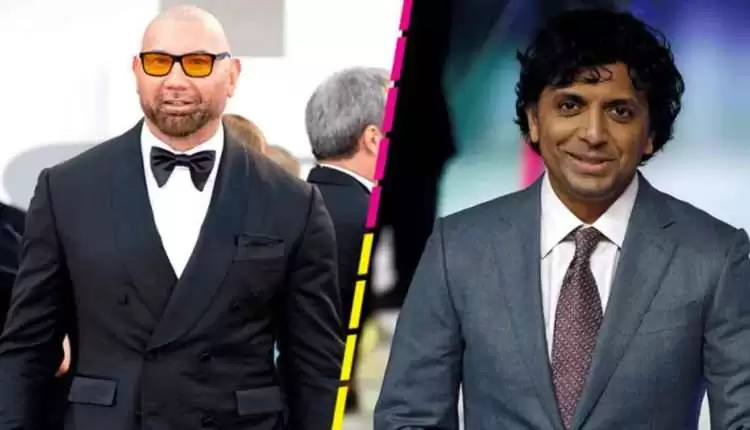 Former WWE Superstar Dave Bautista negotiating to star in M. Night Shyamalan's next film –
According to a recent report by Deadline, former WWE Superstar Dave Bautista is in negotiations to have a starring role in director M. Night Shyamalan's next movie.
"Knock at the Cabin" will be written and directed by Shyamalan, and is tentatively scheduled to be released on February 3, 2023. Details regarding the plot for the new movie has not yet been revealed.
Shyamalan's most recent film was "Old," was released in theaters this past July. The film grossed just over $90 million at the box office.
"Guardians of the Galaxy Vol. 3" and "Knives Out 2" are also upcoming movies that Bautista has a roles in.
Bautista retired from professional wrestling in 2019, following his no holds barred match at WrestleMania 35 against Triple H.
Bautista was originally scheduled to be inducted into the WWE Hall of Fame Class of 2020. However, his induction was postponed due to the COVID-19 pandemic. Due to his previous obligations, Bautista was not able to attend the 2021 ceremony, which was held at then the WWE ThunderDome in Tampa, Florida. WWE then agreed to give him the induction that he desired, which is to thank the fans and all the people that made his WWE career possible.